Seven years after his retirement from professional boxing Joe Calzaghe, whose last fight was against Roy Jones in Madison square garden in 2008, has decided to return to the sport as a manager.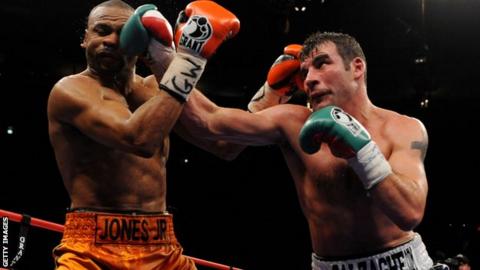 Calzaghe had what is unarguably one of the best careers in the world of boxing. During his days in the ring, he was undefeated. He fought in 46 career contests and never lost a single one of them. The former boxer, who is a legendary two weight world champion, has now decided to become a manager and guide youngsters who are new to the sport.
Calzaghe, who had such an illustrious career that a documentary was made about him, has secured his professional managers license. In fact, he has taken a step further to connect with promoters and prospective fighters.
He told BBC sport: "Managing is something that I will be good at." Read more »